How to select the purrfect size basket
How to choose the right size
When you buy a new catbasket you want to make sure to select the right size.
Even though some funny cats seem to be liquid and fit within the smallest box, we feel it's better that they are comfortable in the right sized cat basket and they will continue using it.
Below you'll find an overview of all sizes we offer including a rough guideline to help you select the correct size.
Of course it is only an estimate and every cat has his or her own preferences.

(Overschakelen naar de Nederlandse post)
Size S
Diameter 13 inch (32/34 cm)
This is our smallest basket and ideal for kittens and tiny adult cats.
Gin on the picture below is a small lady that loves to be curled up.
@iamginthecat
Size M
Diameter 14/15 inch (36/38 cm)
Our medium sized baskets are very popular and are convenient for the average sized adult cat.
Sunny's basket is also size M and she sleeps in this basket mostly during the afternoon, rolled up. Sunny is a female British shorthair.
Note: Bob uses it as well, with his legs hanging out ;)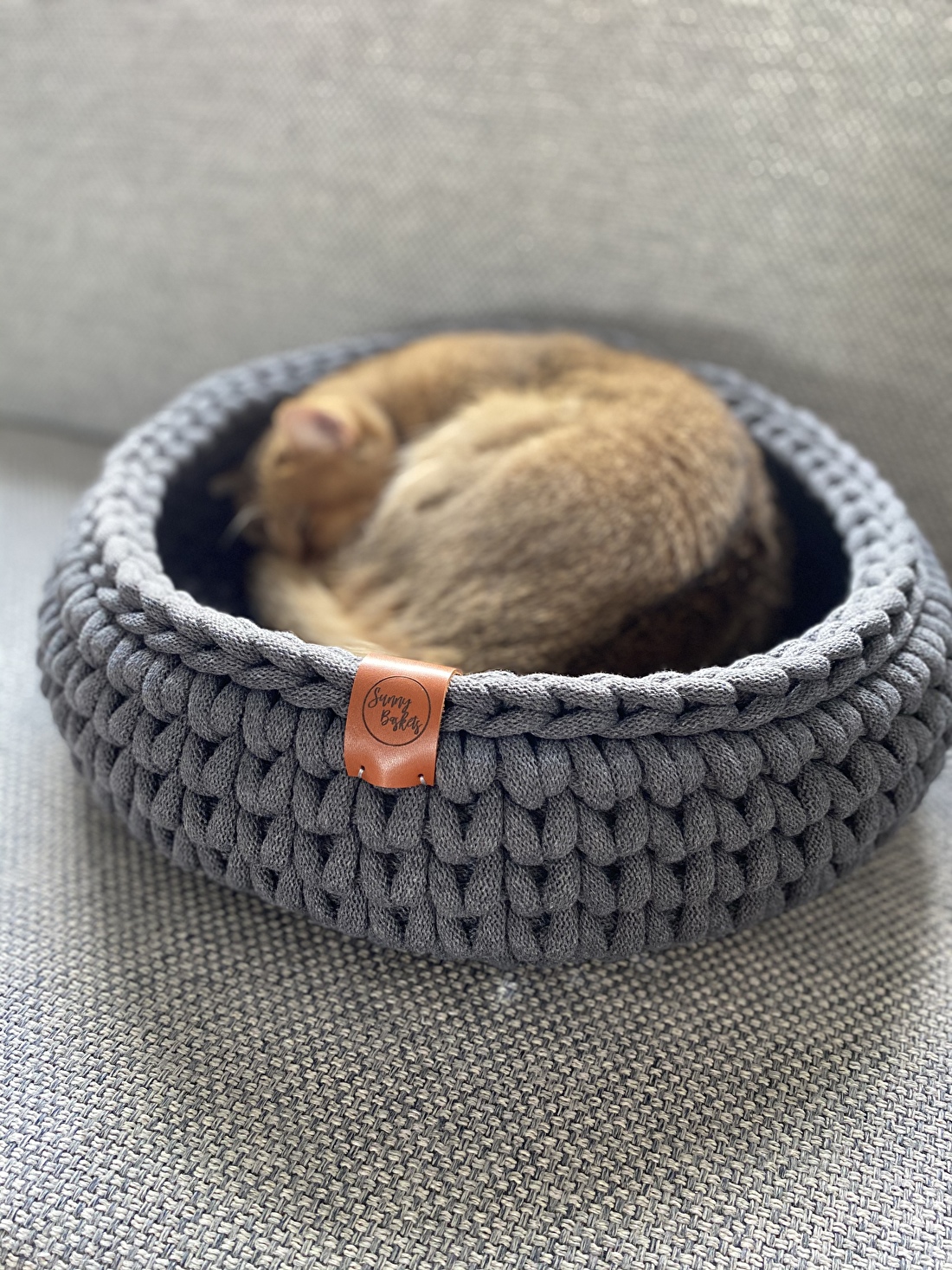 Size L
Diameter 17,5 inch (43/45 cm)
Our large baskets are the most selected ones. They are convenient for slightly bigger adult cats, let's say the more chonky ones :)
Just take a look at Maurice below. No words needed.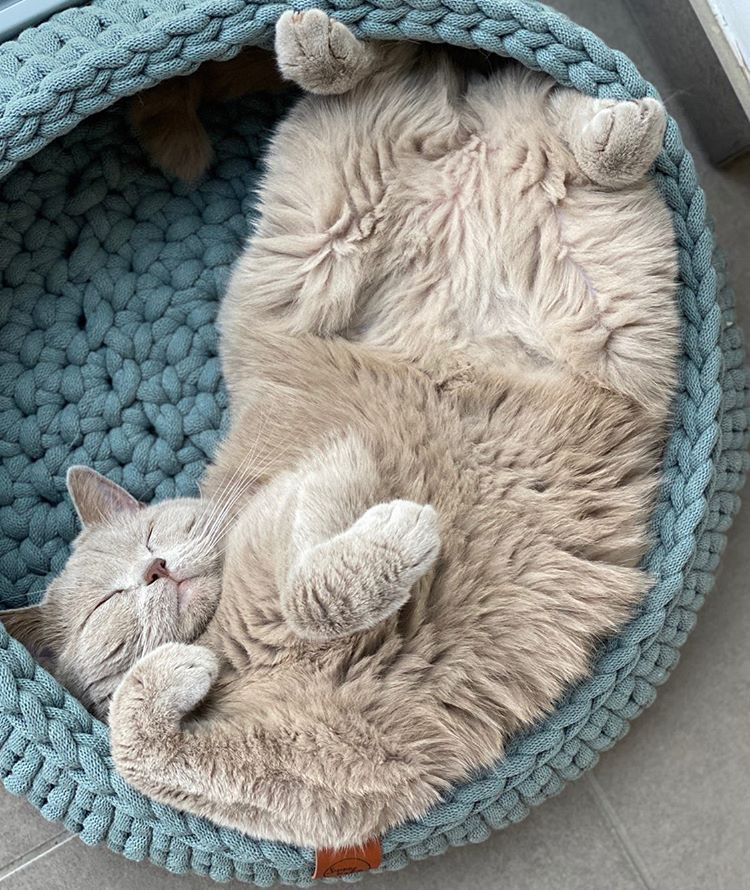 @belgianbrits
Size XL
Diameter 21 inch (52/54 cm)
We have recently added size XL as a standard option since we received quite some questions about the right size for cats sleeping together.
Moreover, if you have a large Maine Coon or Norwegian Forest cat, he will be much more comfy in size XL than in a large basket.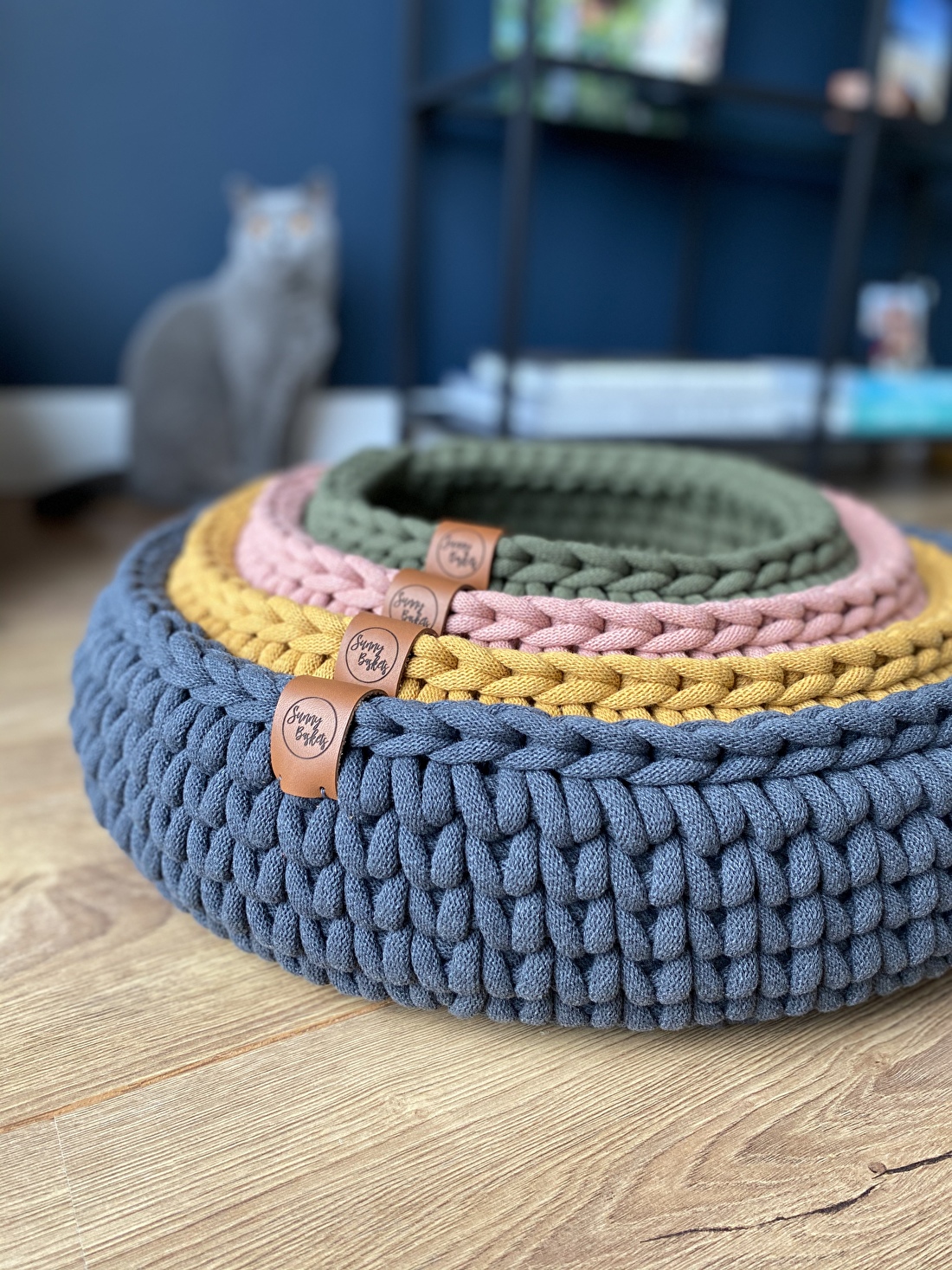 Oval Basket
Length 23 inch, width 11 inch (58 cm long and 30 cm wide)
This shape is purrfect for all cats that love to sleep stretched out. Since this basket is quite long, its comfy for both smaller and chonkier cats. You could compare it with size L of our round cat baskets.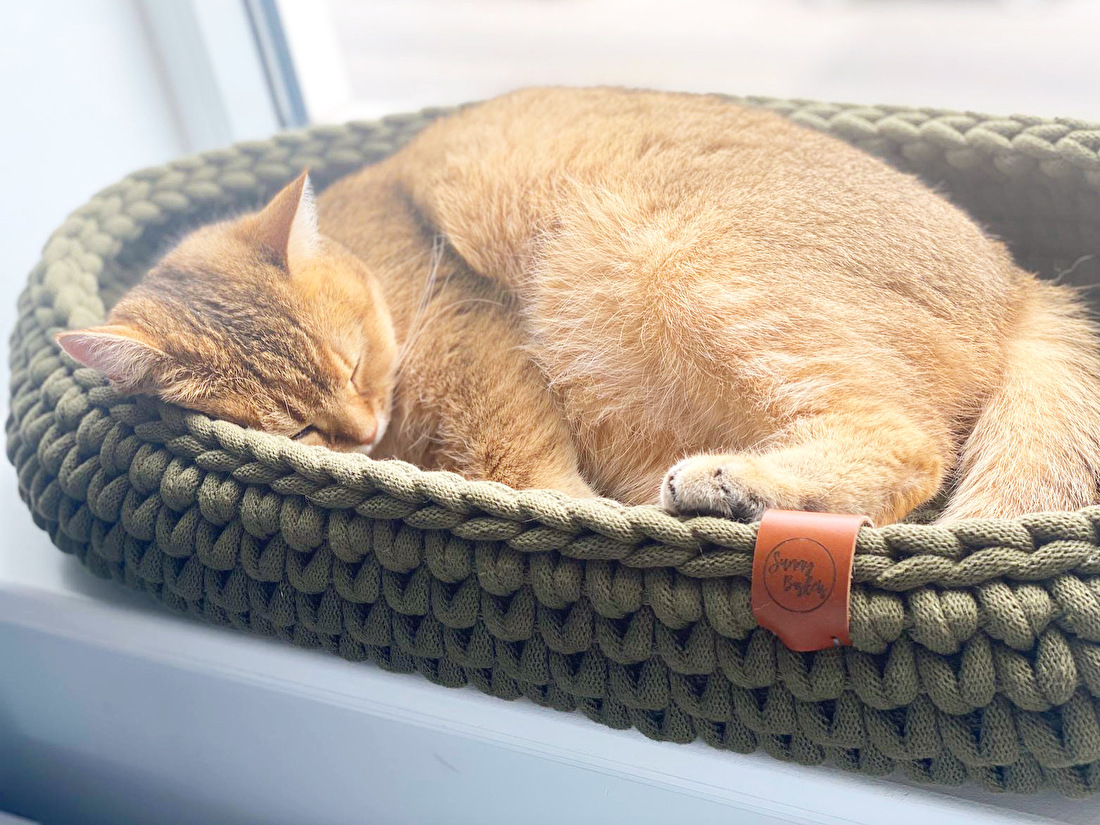 Still not sure?
No worries. Just send me a message and I'm happy to help.